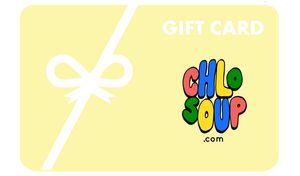 This product is available.
We now have gift cards available on the shop! Once you purchase your gift card, you will be automatically emailed the code! You can input this code at the "Payment" section of the checkout process!
Once again, these gift cards are online and digital and not physical! You will not be mailed a physical gift card!
Discount codes for the shop do not apply to gift cards.